What is Going on With the Kits?
February 15th, 2011 | by: Matt |

Comments Off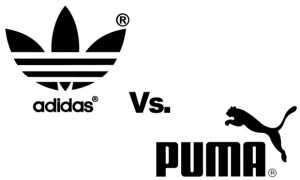 SAFA Kits Fiasco
As quite excellently detailed today on footy-boots.com, SAFA has gotten itself into quite the morass regarding its kit sponsorship. With the yellow home strip made by Adidas becoming an iconic item during and after the 2010 World Cup, many observers expected Adidas and SAFA to cement their relationship for a long time to come.
Not the case.
For reasons not entirely clear, negotiations between the German sportswear giant and SAFA deteriorated rapidly and acrimoniously in December 2010, and resulted in the overall breakup between the two.
On the surface, it seems quite bizarre, as Adidas has supplied SAFA for some time, and South Africa represents the largest African market. While there were issues regarding counterfeits, I doubt anyone seriously expected the two to cut ties.
Fast forward a few weeks, and SAFA found themselves on the verge of signing with (German) African kit supplying giant Puma, with SAFA CEO Leslie Sidibie even going as far as saying "I can assure you that when Bafana play against Burkina Faso next month, they will be in the new Puma jerseys".
Well guess what happened. Bafana took to the field against Kenya (as Burkina pulled out shortly prior) in the standard Adidas strip. Whoops.
Although no one is being generous with details, what is clear is the expected deal with Puma fell through at the 11th hour.
Adidas, while no longer under contract with SAFA to produce any more replica kits to sell (as this costs them money), has agreed to supply the national sides with their kit until July, with both parties assuming a new technical sponsor will be found by SAFA by then.
So What Happened?
We can only really speculate at this point, as no one close to the negotiations in any of the three parties is really talking. A first glance, one can assume that SAFA and first Adidas, then Puma's, ideas of monetary compensation didn't really mesh. Well this isn't that surprising.
If you are a sportswear giant, South Africa might seem initially quite enticing. Largest economy and thus largest market on the African continent, and a population not only absolutely nuts about the beautiful game and their representatives in playing it, but also (relatively speaking) with the purchasing power to show their loyalty (by buying a R600 kit).
Well….not so fast. Despite its huge population figures, South Africa doesn't have the widespread diaspora that many of the West African soccer powerhouses have (Nigeria mainly, also CIV, Ghana, etc), who live in Europe or America, and have cash to spend on kits. Also there are massive issues with fake merchandise. I can right now leave my desk and walk down to the nearest market in Cape Town and purchase a Chinese made knock off Bafana kit for as low as R150 (Adidas version costs about R500-600). And boy do they look real.
So perhaps its not so surprising that there have been difficulties (I won't even get into the likely inflated sense of self-importance probably displayed by SAFA in negotiations).
So What Next?
Let's check out the contenders.
Big Boys
Adidas – Former supplier, most likely not at all interested in renewing at this stage.
Puma – Seemed to be in pole position, but couldn't finalize negotiations. In all honesty I am not sure many South Africans were keen on Puma, since they supply almost all major African nations, often with the same cookie cutter design (with an elephant or black star thrown in).
Nike – Intriguing, as they have made big moves as of late, mainly snagging the oddly lucrative France from Adidas. While they don't have a huge presence in terms of volume in South Africa, they do count two of the biggest clubs in the country as theirs, Kaizer Chiefs and Mamelodi Sundowns. Also the main choice for boots.
Umbro – Perhaps even more intriguing, as they are owned by Nike, and have a MASSIVE presence in South African club football. Three PSL teams, the entire first division (one rung down from PSL), and countless Vodacom, Castle and University league sides (further down the ladder).
The Small Fish
Under Armor – They outfit defending PSL champ Supersport United. Not sure if they have the clout to pull it off.
Airness – French company with a number of other African nations in its stable (Mali, DRC, etc), could they pull off outfitting one of the big boys?
Legea – The Italians of North Korea infamy also outfit neighbors Zimbabwe, but would be highly unlikely SAFA would join their flock. You know, unless Kim Jong-Il decided to lend the company some of those fake hundreds.
Other – Reebok, Hummel and Mille all also have some traction in SA football, but it would be a stunning upset if they managed to secure Bafana. Same for Diadora, Kappa, Macron and the rest.
So what do you think Bafana supporters? Who do you want to see outfitting Pienaar, Somma, Khune and the rest of the boys in the future?
Subscribe

South Africa World Cup Team Blog RSS Feed

Share
Comments are closed